I grew up getting lost in books and stories – I loved books! But, I'll be honest, I still can't seem to get used to reading a book on Kindle, say on the iPad or phone, much less on audio. I don't know why, but I simply just love the feel of the book, turning the pages and can I say, the smell of them! I've turned to Amazon for quick delivery on many of these titles as the children have received many of these titles during Christmas time and Three Kings Day. We will either gift them a book as stocking stuffers or as a present if the book is too large to fit in their stocking. I'll even purchase some of these as gifts for the children's book exchange at their schools!
These are a few of the titles that I've gathered over time for my children, they range in ages from 22 months to 11 years old. They have a book shelf that houses these great titles.
I hope this list will help you build or add to your own children's book collection!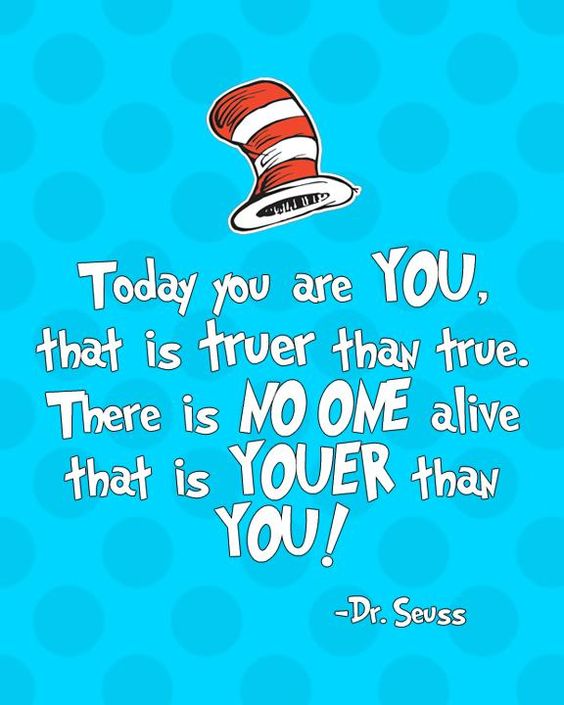 Children's Reading Books
For Babies or Preschoolers
Love You Forever by Robert Munsch – I'll include this one here for 'babies' because it's one I read to my 11 year old when she was teeny-tiny, it's a must read to your babies, it'll get you shedding a tear, or two!
Eric Carle Books – titles such as The Very Hungry Caterpillar, Brown Bear, Brown Bear, What Do You See? and Polar Bear, Polar Bear, What Do You Hear?
Dr. Seuss Books – titles such as Green Eggs and Ham, Fox In Socks, ABC, Hop On Pop and I Can Lick 30 Tigers Today! – Among many other great titles!
Dr. Seuss Nusery, Dr. Seuss's Horton Hears A Who? Can You? – With Horton as a puppet!
Corduroy by Don Freeman
Little Blue Truck by Alice Schertle
Mrs. Wishy-Washy's Farm by Joy Cowley
Giraffes Can't Dance by Giles Andreae
Stellaluna by Janell Cannon
Happy Birthday Moon by Frank Asch
Clifford books, titles such as Clifford's Good Deeds
Kevin Henkes books, titles such as A Parade Of Elephants
Raffi Songs to Read books, titles such as Down By The Bay
Chicka, Chicka, Boom, Boom by Bill Martin Jr.
Guess How Much I Love You by Sam McBratney
Pat-A-Cake! Curious George – Cute puppet book!
Tiger Tales books, Twinkle, Twinkle, Little Star
Llama, Llama books, titles such as Llama, Llama, Time To Share
I Love You Through and Through by Bernadette Rossetti-Shustak
'Look and Find' Disney books, titles such as The Wild and from the Disney movie, Cars – These 'look and find' books are so fun!
Sandra Boynton books, titles such as The Going To Bed Book and Eek! Halloween! – Cute Halloween book for kids.
Board Book, titles such as First 100 Animals and Numbers Colors Shapes
Little America by Helen Foster James – Easy to understand, facts on America for little ones.
For Kids Learning to Read
I Like Me! by Nancy Carlson – Great book for little ones about loving yourself, as you are!
Rob Scotton books, titles such as Splat The Cat and Scaredy-Cat, Splat!
Johnny Appleseed by Jodie Shepherd
Judith Viorst books, titles such as Alexander and the Terrible, Horrible, No Good, Very Bad Day
The Lunch Box Surprise by Grace Maccarone
Syd Hoff books, includes titles such as Danny and The Dinosaur and Sammy The Seal – Amazing books!
Margaret Wise Brown books, titles such as The Runaway Bunny and Goodnight Moon – Phenomenal books!
Dinosaurs, Dinosaurs by Byron Barton – Great for little ones who are growing a love for Dinosaurs!
Laura Numeroff books, titles such as If You Give A Mouse A Cookie and If You Give A Dog A Donut
Planets by Ellen Hasbrouck – Great book on the solar system.
Firebird by Misty Copeland – Misty is a real life ballerina, you don't know who she is?! You must read her book here, it's amazing!
'Who Was' books and 'What Was' books, titles such as Who Was King Tut? and What Was The Gold Rush?– Easy to understand for kids!
'Smart About' books, titles such as Smart About The Presidents by Jon Buller – Super fun facts on our presidents, like the 'Teddy Bear' being named after Theodore 'Teddy' Roosevelt!
Dav Pilkey books, titles such as Dog Man Lord of The Fleas and Dog Man and Cat Kid – From the creator of Captain Underpants, my 7 and 8 year old boys love these books!
The Story of Ferdinand by Munro Leaf
Turkey Trouble by Wendi Silvano – Great Thanksgiving book!
Biscuit Goes to School! by Alyssa Satin Capucilli – A story of a pet and his love for his boy owner!
A Girl Named Helen Keller by Margo Lundell
Amelia Bedelia by Peggy Parish
'Junie B' Barbara Park books, titles such as Junie B., First Grader Boss of Lunch and Junie B. Jones and Her Big Fat Mouth
For Readers / Chapter Books
Wonder by R.J. Palacio – Absolutely amazing book, my 11 year old, loved it!
A Wrinkle In Time by Madeleine L'Engle
I Am Malala by Malala Yousafzai
Jerry Spinelly books, titles such as Third Grade Angels, Maniac Magee and Wringer
Judy Blume books, titles such as Tales of a Fourth Grade Nothing
Megan McDonald books, titles such as Judy Moody Gets Famous!
E.B. White books, titles such as Charlotte's Web
Roald Dahl books, titles such as James and the Giant Peach
The Chocolate Fudge Mystery by Cam Jansen
Kate DiCamillo books, titles such as Because of Winn-Dixie, The Tale of Desperaux and The Miraculous Journey of Edward Tulane
Tuck Everlasting by Natalie Babbitt
The Homework Machine by Dan Gutman
Harry Potter and the Sorcerer's Stone by J.K. Rowling – My oldest recently began her fascination with Harry Potter and just began this first book.
For Both Babies and Older Children
Religious Books
'Stories from the Bible' books, titles such as Joseph's Coat of Many Colors and David and Goliath
Thank You, God, For Loving Me by Max Lucado
God's Wonderful Plan – This book is amazing and it's a pop-up book!
My Little Book of Prayers – This book includes the traditional prayers, from the Our Father to Now I Lay Me Down To Sleep, among others!
Daniel in the Lions' Den by Flying Frog Publishing – Includes great pull-tabs, flaps and pop-ups!
Jesus Wants All Of Me – Kids Devotional
Break Through! Bible
Christmas Books
The Polar Express by Chris Van Allsburg – A phenomenal one to own!
Mickey Mouse Clubhouse, Clubhouse Christmas – A favorite of my 22 month old, as she loves all things Mickey Mouse.
The Night Before Christmas by Clement C. Moore
The Story of Christmas by Patricia A. Pingry
Spanish / Spanglish Books
Mario Montenegro books, includes Spanish titles such as, Gonzalo El Cocodrilo, Historia De Dos Sapos and El Caballito De Palo
Monica Brown books, titles such as Marisol McDonald Doesn't Match – We love this book and the story throughout is both in Spanish and English. I'm still in need of other Monica Brown titles, because they're just that amazing!
Hope my attempt to categorize the books has helped. And remember, books are always a great gift, no matter the time of year!
A-
Mom Life With Chiari is a participant in the Amazon Services LLC Associates Program, an affiliate advertising program. As an Amazon Associate I earn from qualifying purchases by linking to Amazon.com and affiliated sites. I will not recommend or buy anything that I do not already own and love or would not use for myself and my family. I make a small commission when you make a purchase on any link my website provides at NO additional cost to you. Thank you in advance for supporting companies that support me!