If there's something to be said about parenting is that it'll surely change as time goes by, for the better or worse – who am I, to spoil the surprise?! But if you must know one more thing, yes, your sanity will be jeopardized.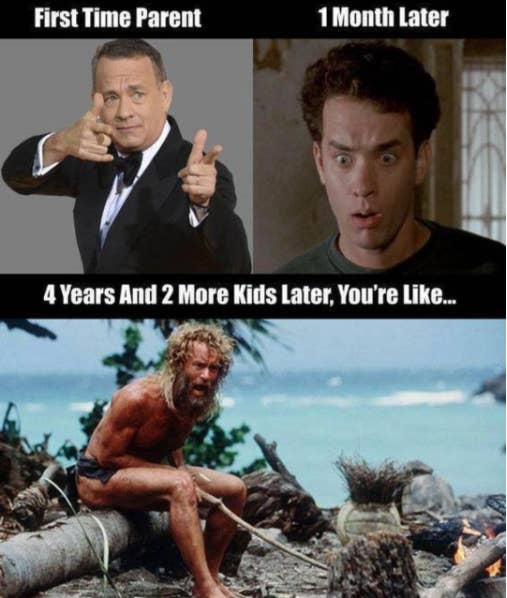 I'd say he got this one right, as close to what it's like as he possibly could! Who else feels like they should just be talking to 'Wilson' and not a little human?! Yes, me too, me too.
Hope you have a great Monday.
A-
Follow my blog with Bloglovin'