I believe you are already aware of this no matter your religious beliefs, on Monday, April 15, 2019 the Notre-Dame de Paris (Our Lady Of Paris) Cathedral experienced a devastating fire. The 850 year old cathedral has been given many different restoration time frames – a professor of medieval cathedrals stating it would take about two decades to complete. It has also been said they will be closing it for about 5 to 6 years following the fire as it has weakened the cathedral. As of today there have been donations pouring in for the restoration, nearly $1 billion dollars.
Try Amazon Prime 30-Day Free Trial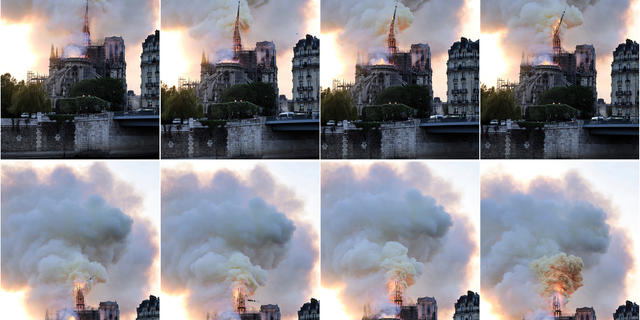 The post I share with you today from Trad Cat Fem brings you in great detail the history of the Notre-Dame de Paris Cathedral. I invite you to read as I found it to be so informative, seeing before and after the fire pictures from inside the cathedral, and seeing pictures of the real Crown of Thorns that have been saved from the fire.
A-
Visit my YouTube channel for easy nail art tutorials.
Picture courtesy of www.Fox News.com
Weeping May Endure For The Night…
via The Miracle Of The Notre Dame Fire — Traditional Catholic Femininity 🌹🙏🌹